Aerial Photography
All photos taken with a DJI Mini 2 around the southern tip of Vancouver Island. Select prints available on Etsy.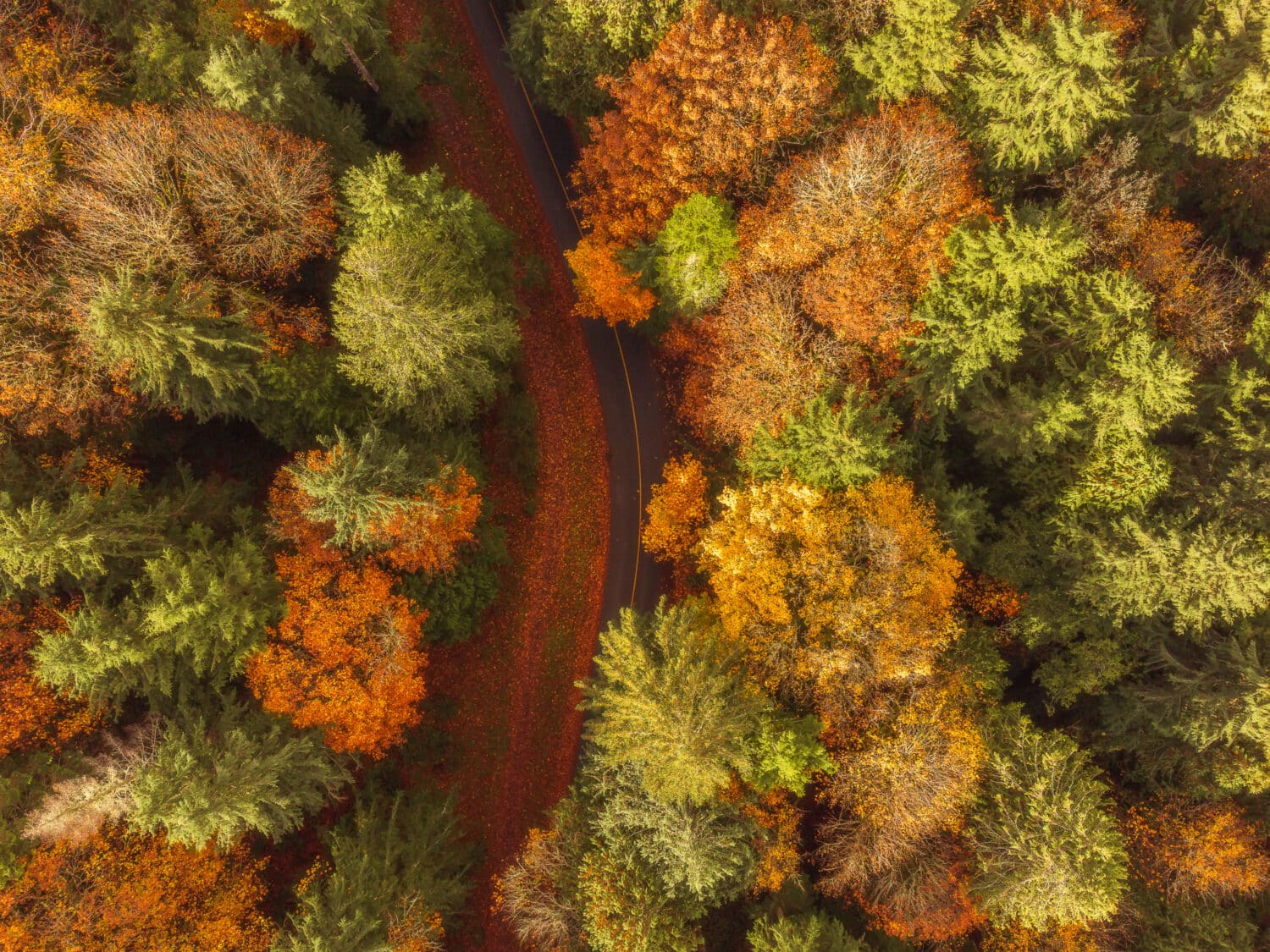 Autumn Colours
I had an idea for an aerial photo close to home, but the weather has been typical of the west coast — rainy and dreary. When we had an unexpected break from the rain, I rushed out with only my drone in tow.
From the ground, we see mostly green trees with a few coloured maples here and there. But from the air, the colours shine through.
I was blown away by the view when I flew above the tree line!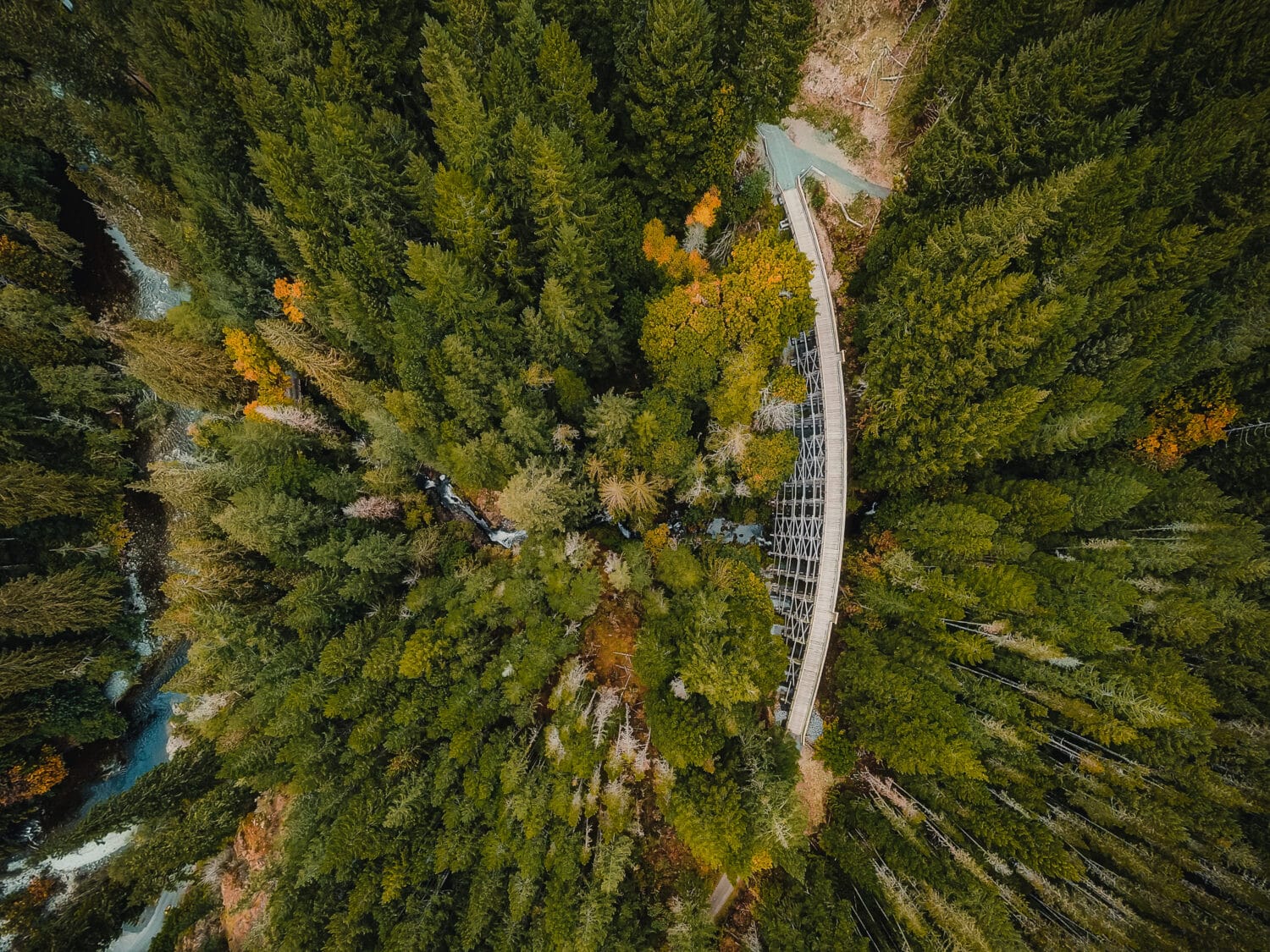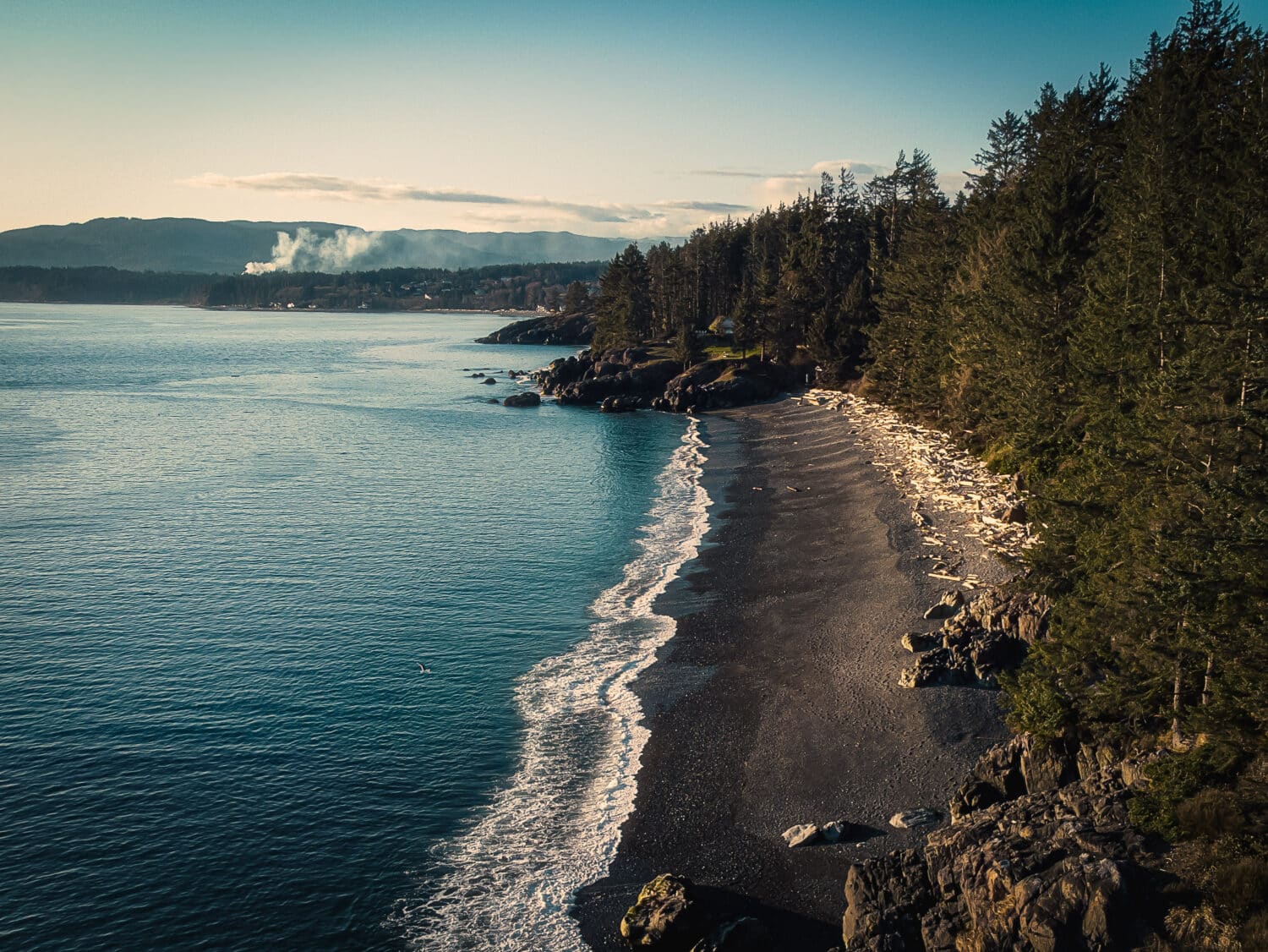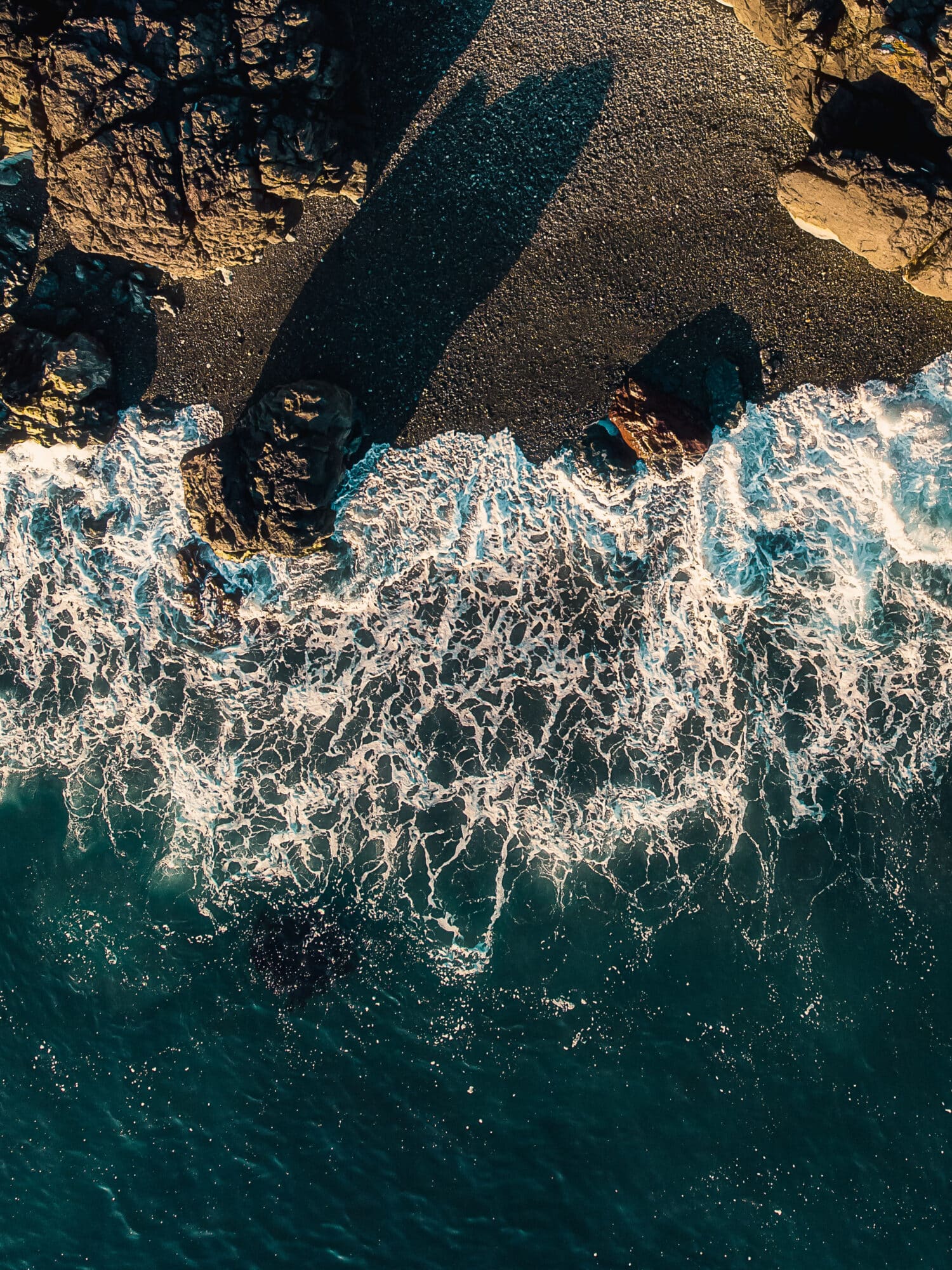 Otter Point BC
Just a short drive up the coast, Otter Point is the neighbouring community to Sooke — the town I live in. Whenever I have out-of-towners visiting, I take them to this spot (weather permitting). There's just something about walking through the trees and out onto those prehistoric rocks and looking out over the ocean that takes your breath away.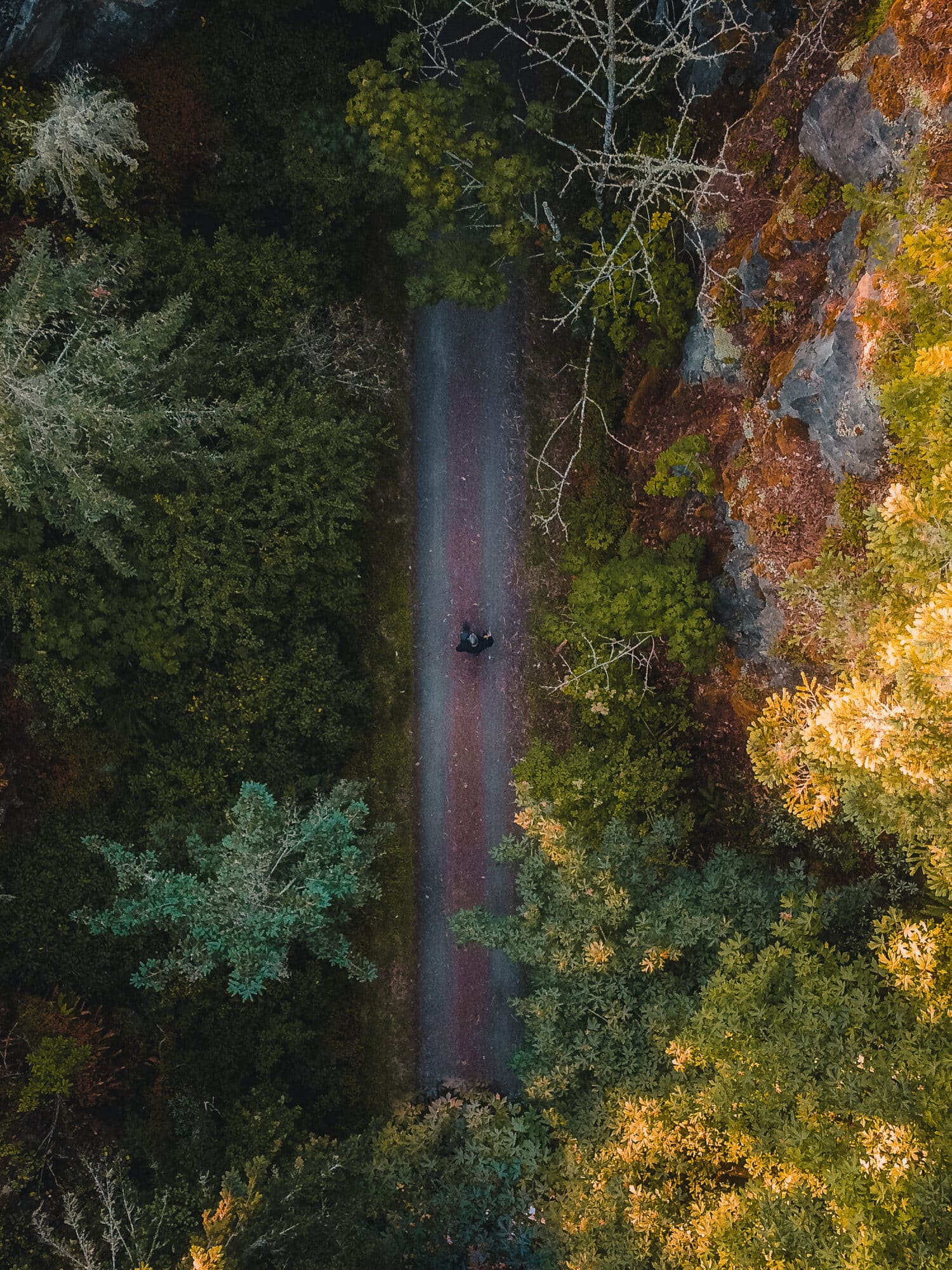 First Flight
This was one of the first images I captured with my drone. I love vast landscape shots from the air, but it's also neat seeing human subjects in aerial photography. I remember how nervous I was, and this was only about 40m up. I've taken it up to 100m since without breaking a sweat.