I'm always interested in what other people are doing, and the tools they use to do them. Here's a breakdown of various aspects of my professional life.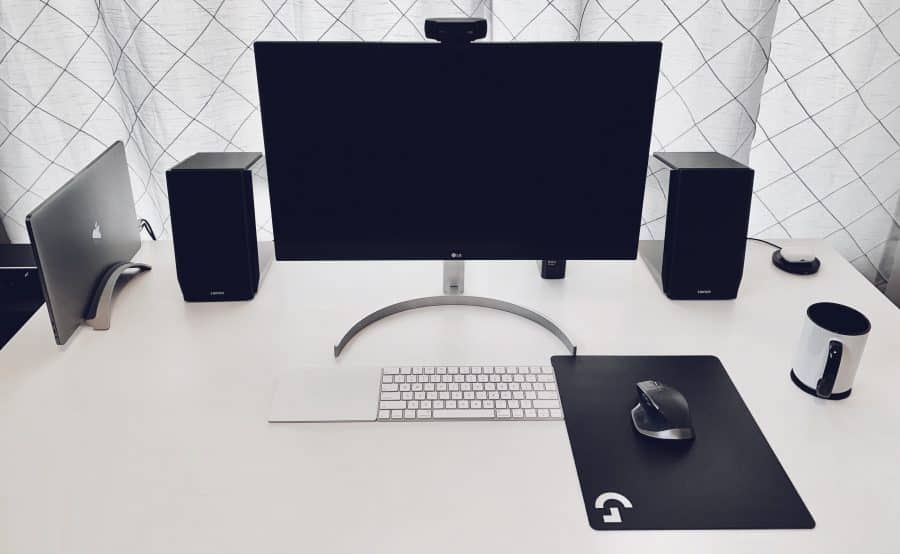 Home Office
I work at a 63″ SKARSTA Sit/Stand Desk from IKEA. When in the standing position, I use a Topo Comfort Anti-Fatigue Mat by Ergodriven.
I'm currently using a 2017 15″ MacBook Pro, 2.8GHz i7 with 16GB memory.
The MBP is docked on a Twelve South BookArc most of the time, and hooked up to a 27″ LG 27UK850-W 4K UHD display.
I tend to work at various spots around the house, and use a Rain Design mStand to bring the MBP up to a more comfortable viewing angle.
The odd time when I leave the house with my MBP, I carry it in an E-Tree 15.6″ Laptop Sleeve.
I prefer to use an Apple Magic Keyboard, since the keys are identical to that of the MBP. I have an Apple Magic Trackpad 2 to the left of the keyboard, and a Logitech MX Master 2S mouse to the right. I don't want to wear out the finish on my desk, so I use a Logitech G440 Hard Gaming Mouse Pad, which provides a very fast and smooth surface.
Since I work remote, video calls happen frequently. I use a Logitech C920S Pro HD Webcam for video, AirPods Pro for audio, and an Audio Technica AT2020 Cardioid Condenser Microphone mounted on a boom arm, going through a Behringer UMC404HD U-Phoria USB Interface for voice.
A pair of Edifier R1850DB Active Studio Monitors provide the sweet sounds while I work.
For external storage, I have a 4TB WesterDigital My Book for Mac tucked in behind my display.
A Belkin 10W Wireless Charging Pad sits on my desk to easily charge my iPhone XR and AirPods Pro.
Everything is connected to my MBP through an OWC 14-Port Thunderbolt 3 Dock, which only requires a single Thunderbolt cable.
My previous machine is a 2014 27″ iMac, 3.5GHz i5 with 24GB memory, which is now a media server and for the kids to play Roblox. Minecraft, and Star Stable.
---
Software
---
Website Specifics
This site has been running on WordPress since 2004.
A couple years ago I moved from an over-priced trendy web host to SiteGround's Managed WordPress hosting and couldn't be happier.
I recently ditched Google Analytics in favour of the privacy-focused analytics tool, Fathom. It also happens to be cofounded by author and good Canadian fella Paul Jarvis.
---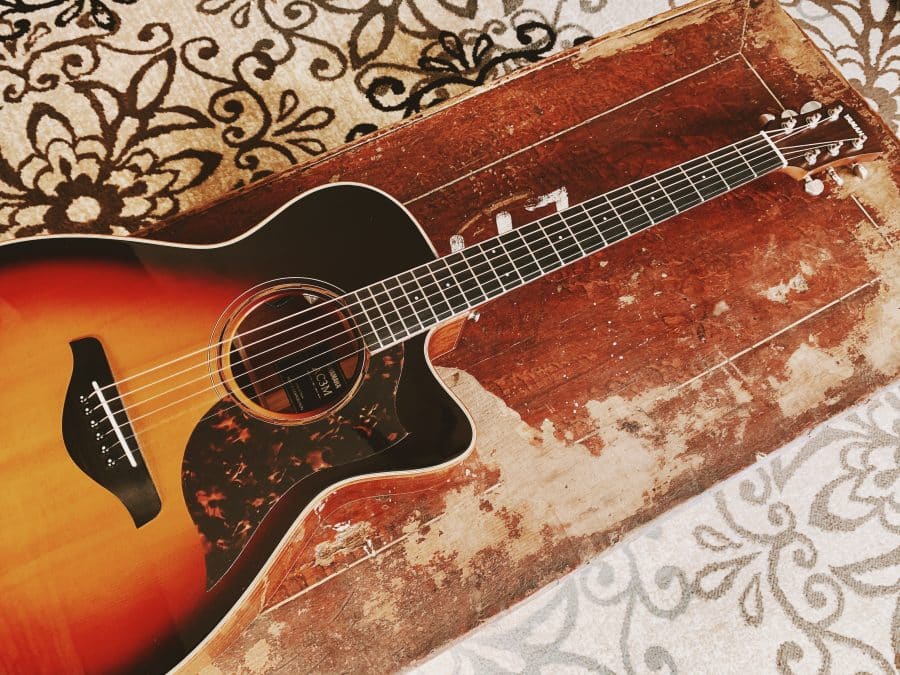 Music
I own two acoustic guitars, both are Yamahas. I recently bought an LL16M (natural finish) from a friend, which has quickly become my main workhorse. Previously, I had been playing my AC3M (tobacco brown sunburst) almost daily for a couple years.
For live gigs, I play through a Fender Acoustic 100 amp.
At one point, I was playing bass in a band and acquired an Epiphone Thunderbird IV Electric Bass (vintage sunburst).
Before I picked up the guitar, I was playing percussion in a local band. At the core of my percussion setup was a Gon Bops Alex Acuna Special Edition Cajon.
I still have my old drum kit, which is a vintage German-made 1968 Sonor kit handed down from my father. I played Zildjian cymbals, with a mixture of A Custom and Z Custom.
---
Video Games
These days, I spend most of my time gaming on my PlayStation 4 Pro. The Xbox One S is used primarily by my lady for streaming video, and playing LEGO games with the kids. The Nintendo Switch is very much our family-fun console, where we regularly play Mario Kart.
For several years, I haven't spent any time gaming on my MBP or iPhone. I lost interest in mobile games when things shifted to the freemium model. I briefly gave Apple Arcade a try, but found that I would rather spend what little time I have for gaming with a controller in hand, in front of my 55″ TV.