Landscape Photography
For these outings, I was sure to bring my tripod... and my patience.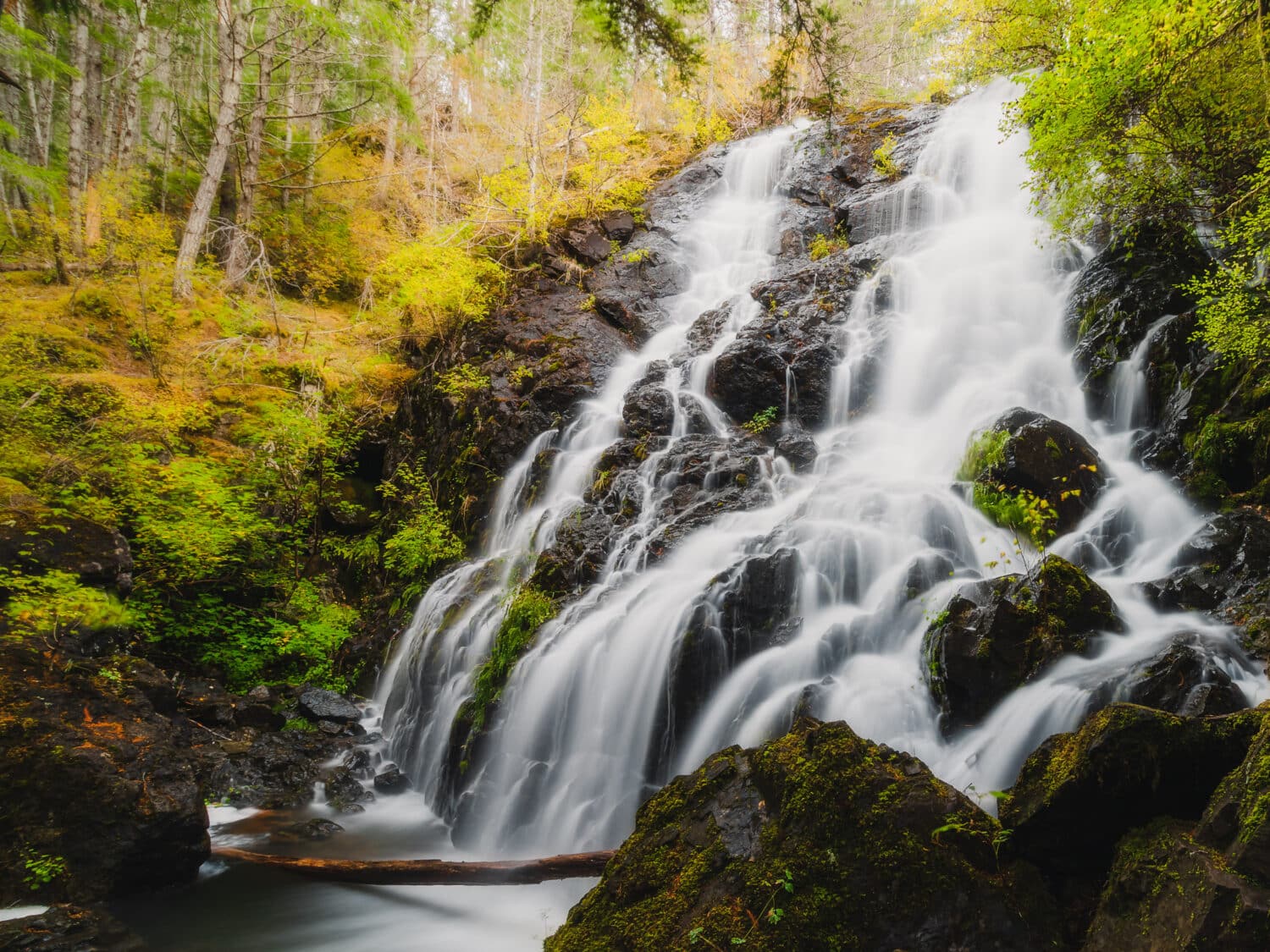 Hidden Waterfalls
Somehow, I've lived 20 minutes from this spot for the better part of a decade and never heard of it until recently.
I made the mistake of checking it out for the first time on a Saturday morning. There were 3 photographers and frequent hikers stopping by, so needless to say, I went home (pretty much) empty-handed.
But I went back a couple of days later and had the spot to myself for the entire 90 minutes I was there. I managed to get the shot I had my eye on, and it's been one of my most engaging photos to date.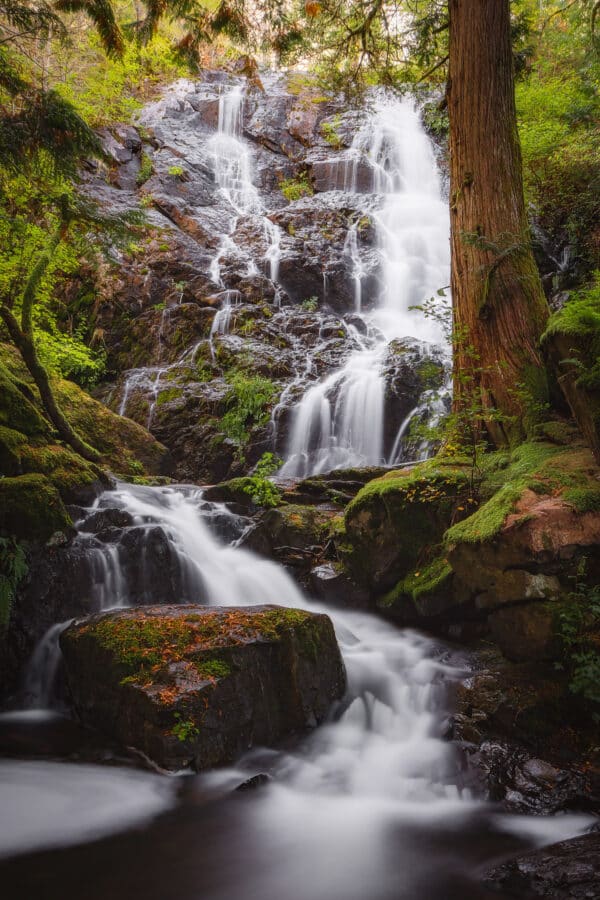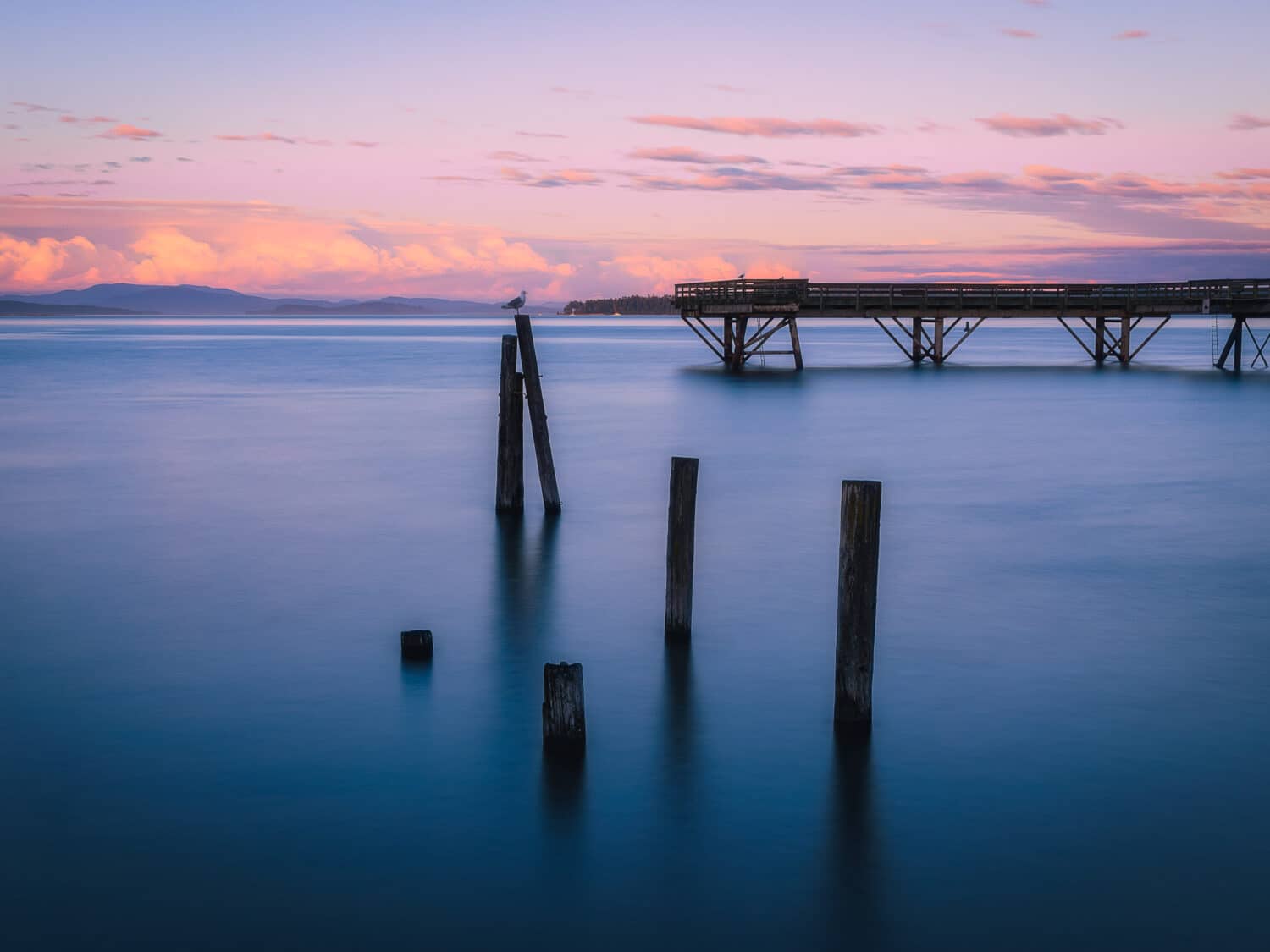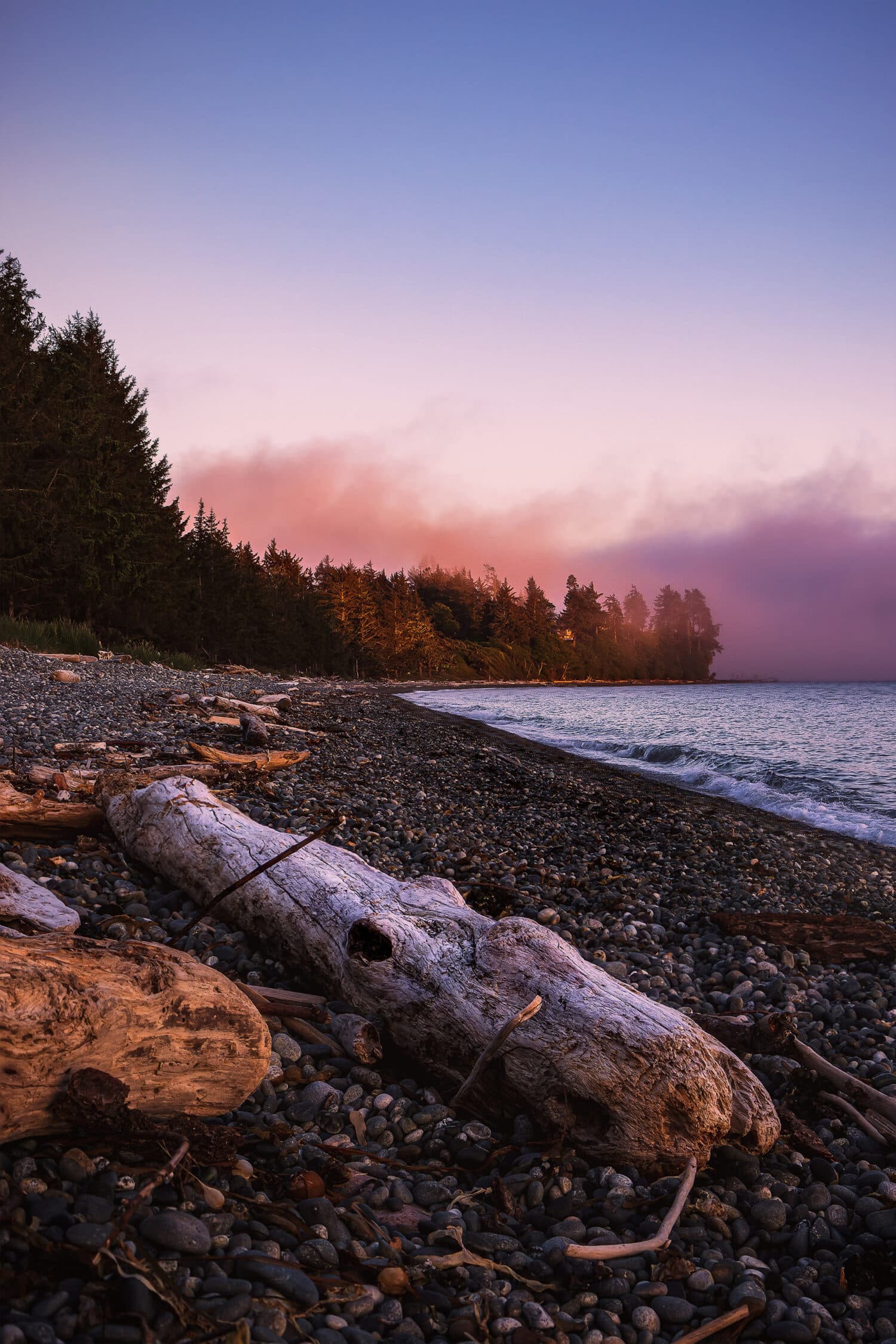 West Coast Vibes
One summer evening, I rushed out the door after dinner and chased the setting sun up the coast. The farther I drove, the thicker the fog. When I reached my destination, the beach was completely blanketed in fog. I took a walk, closed the exercise ring on my Apple Watch, and headed home.
But as I approached Sooke, I could see Ella Beach out the window. The fog had just started to creep in, and the last rays of the sun were still hitting the trees. I literally ran down the beach in hopes of capturing something decent, so the outing wasn't a total loss.
I managed to try out a focus stacking technique I had learned about, and this is the image (comprised of 3 stacked images) I walked away with.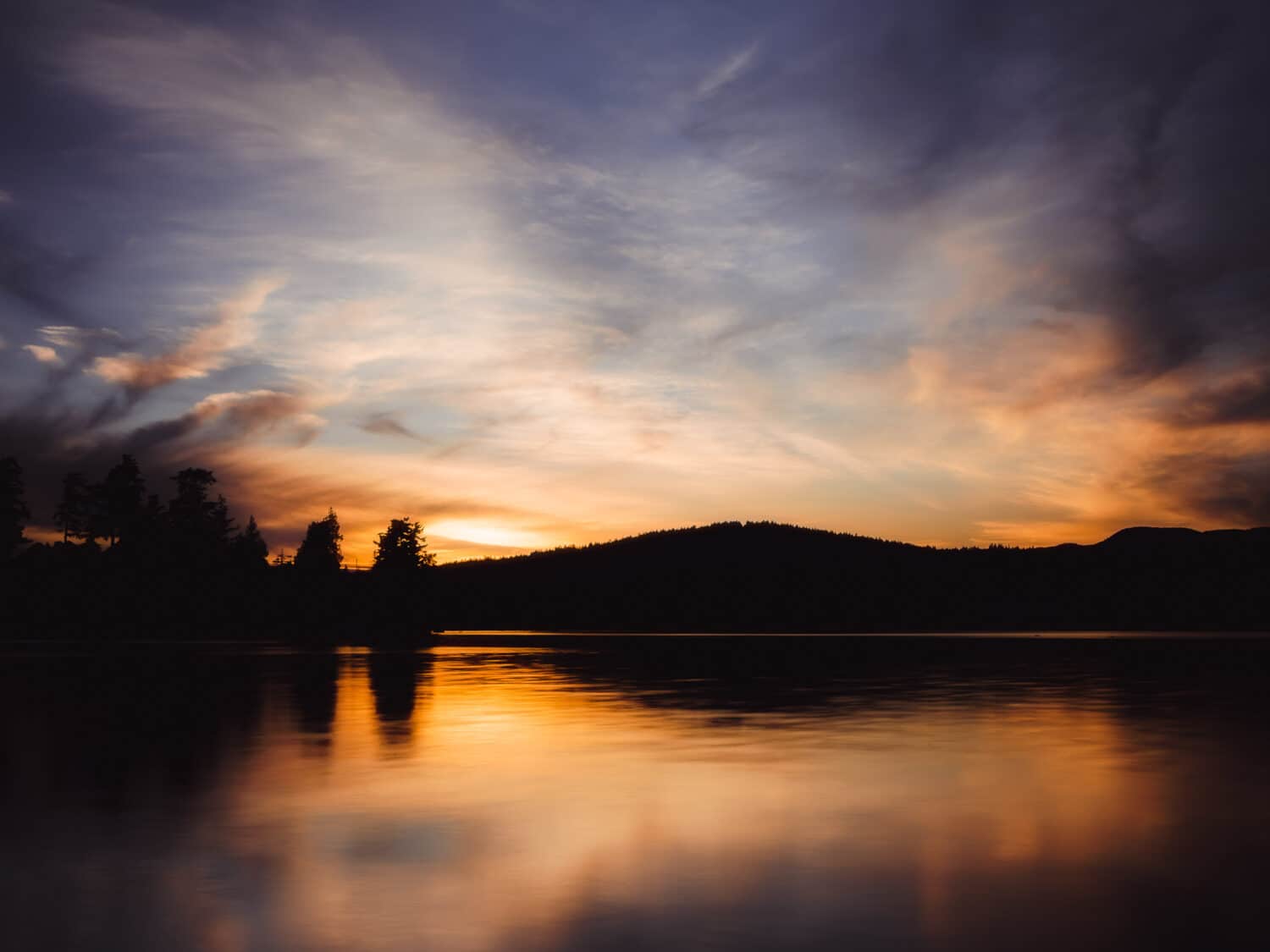 Night Photography
Who says you can't take photos after the sun goes down?
After being thwarted by clouds and a failed attempt at capturing the Milky Way, I set up my tripod and kept the shutter open for 30 seconds.
When I got home, I was blown away by the amount of detail I was able to pull out of this image, considering it was taken in almost total darkness.