Just after this year's E3, I wrote about all the great games that are coming out by the end of this year and broke them down into two lists. Games I will most likely buy and others that I'm on the fence about. The year isn't up yet and we're actually in the calm before the storm at this point in time. But I don't know about you, I'm feeling the pinch and having a hard time getting all the gaming in that I'd like to. I've already put a few games on the back-burner and figured I won't get around to them until they've dropped in price. Not because I'm a cheap-ass, there's just so much out and on the horizon that I simply can't fit them into the rotation. Let me break it down for you…
What I'm Playing

Halo 3
(Xbox 360)
Nope, I haven't got my fill yet. I've played through the campaign 3 times, but have barely put in a couple dozen games online. After playing it through co-op with Hannah, I didn't touch it for about 3 weeks. Now I'm back to it and playing strictly multiplayer. Having a lot of fun too. Gotta love the "mute all" option. 😉
The Orange Box
(Xbox 360)
I have a feeling I'm going to be returning to The Orange Box on a regular basis for months to come. I still haven't finished up Episode 2 (played through HL2 and Episode 1 on PC) and have played through Portal twice on standard and finished all but 2 of the advanced rooms. I'm really looking forward to getting into Team Fortress 2 more now that the patch has been released. Getting into a game and completing it without being dropped was pretty much mission impossible last time I was on.
Skate
(Xbox 360)
I've been plugging away at Skate since the day it was released (5 days late, mind you). There's an absolute ton of objectives in the campaign which I've probably dragged out 3 or 4 times longer than it should be as I seem to be constantly getting side-tracked when I happen upon a rad spot. A word of advice – stay away from the online modes or at the very least, leave your headset sitting on the table. The dudes playing that game online are about as ignorant as they come.
Warhawk
(PlayStation 3)
The one game that's actually had me going back to my PS3 and I've probably only put about half as much time into it as any one of the aforementioned games. It's good fun and all, but I'm still more of a single player gamer and it takes a lot for me to play online consistently.
Battlestar Galactica
(Xbox Live Arcade)
I came to the realization last night that I'm actually very disappointed in this game. Being a huge fan of the series, I wanted to love it. But it's simply an extremely tedious top-down shooter that is not a whole lot of fun. 🙁
Mutant Storm Empire
(Xbox Live Arcade)
While I enjoyed the previous installment of Mutant Storm (Reloaded), I didn't play it all that much. There just wasn't much to it. Mutant Storm Empire though, is fantastic! There's great variation in the beasties (I love that they call them that) and different stages. And it all flows very nicely from one to the next. It looks and sounds awesome, too.
Bomberman Live
(Xbox Live Arcade)
This game has seen quite a bit of action from the whole family. It's a great local multiplayer game since you all share the same top-down screen. We've had lots of fun unlocking the various outfits.
What I'm Not
Usually when a game that you're looking forward to gets delayed, it's upsetting. Especially when it's one of your pre-orders. This totally isn't the case for me this year. I actually felt relieved knowing I would have a few less titles to try and squeeze in. Here's the titles I was looking forward to that have been pushed back to '08…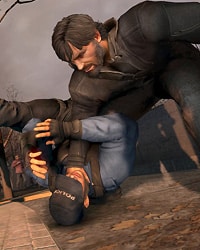 Army of Two
(Xbox 360)
Brothers In Arms: Hellâ€â"¢s Highway
(Xbox 360)
Grand Theft Auto IV
(Xbox 360)
Mercenaries 2: World in Flames
(Xbox 360)
Splinter Cell: Conviction
(Xbox 360)
Unreal Tournament 3
(PlayStation 3)
What Will Have to Wait
Will all of the great titles that have come out already, there's been a few that I wanted to get my hands on but simply haven't been able to. I will get around to them one day. But for now, they wait.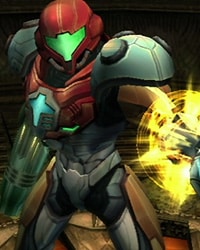 Guitar Hero III
(Xbox 360)
Medal of Honor: Airborne
(Xbox 360)
Metroid Prime 3: Corruption
(Wii)
Project Gotham Racing 4
(Xbox 360)
Ratchet & Clank Future: Tools of Destruction
(PlayStation 3)
Tomb Raider Anniversary
(Xbox 360)
And Finally, What's Yet to Come
With a whole slew of huge titles headed our way in the coming weeks, I've been faced with a decision. Which games I will get and play now. And which will have to be put on the back-burner. Since I've been playing mostly shooters for the past few months, these decisions weren't too hard to make. And while some games I have been looking forward to since their announcement, I think I will enjoy them more after mixing up the genres a bit. My current buy list is…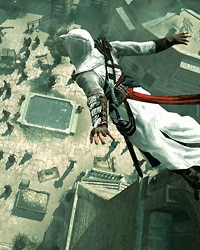 Assassin's Creed
(Xbox 360)
Lego Star Wars: The Complete Saga
(Xbox 360)
Need for Speed: ProStreet
(Xbox 360)
And a few more for the "when there's a dry spell" pile…
Call of Duty 4: Modern Warfare
(Xbox 360)
Mass Effect
(Xbox 360)
Super Mario Galaxy
(Wii)
I bet a couple of those came as a surprise! My whole family had a blast playing Lego Star Wars 2, so I absolutely have to get The Complete Saga. I'm a total sucker for the Need for Speed games and was pleasantly surprised by the demo. The Call of Duty franchise is one of my all time favourites, but as I mentioned, all I've been doing lately is shooting people and I really don't want to wear out my trigger finger. I'll get to it eventually.
So, how are your lists shaping up?
---